Want to increase your Magento Sales? Here are Ad Lab's top tips.
Posted 4 weeks ago
Have you noticed your customers abandoning their orders? These orders may be worth as much as 25% of your overall revenue. Sending these customers, a retargeted email asking them to complete their purchase may not return the results you want. Your energy is perhaps better spent, calling them and completing their order via telephone. This method has been shown to increase cart recovery to 75%, so why not give it a shot?
Take a customer centric approach by conducting some keyword research and finding out what your most popular internal search terms are. Once you have identified your highest converting search term, you can create specific landing pages for these products or service to encourage more conversions.
Utilise Google Analytics to track internal search. This allows you to analyse the conversion rate for each search term. It has been shown that a singular search term converts more often than the plural search term result so you may want to redirect the plural searches to the singular results.
Conduct A/B tests using the Google Optimiser split testing tool, this function is available on Magento and now Google Analytics. You can use this tool to prove or disprove your hypothesis backed with data.
You will want to record user visits to find out which of those customers are adding things to their basket, visiting the checkout page and not the successful order page. Analysing this customer journey will allow you to identify the points of friction and highlight small changes you need to make to your site to create a seamless user experience.
Upsell at every opportunity. Your customers are most engaged with your site when they have just converted. Make the most out of this by gifting them a discount on their next purchase. This technique has been shown to increase sales by 20% so it's a no-brainer!
You can use data capture on your website to store prospective customers emails. Rather than paying Google Ads to remarket to them, create a series of follow up emails to entice them into making a purchase.
Once an order has been made, you can set up emails to be automatically sent to the customer after a couple of weeks, asking them to review the product or service. You can include a link to the product they bought and use an anchor to automatically scroll down to where they can leave a review.
Make the most out of Facebook comments! When a previous customer leaves a review of your product online, the review is posted to their Facebook wall! This boosts awareness of your product and gives it the chance to receive the viral effect sometimes seen on social media.
Start a blog. A blog can be a great way to engage with your customers with regular and interesting content.
Partner with a reliable &
experienced agency
Enter your details & we'll be in touch to discuss your project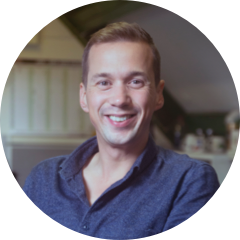 david@adlab.co.uk
01279 655187