Time to drink our own champagne
Posted 5 months ago
After years of working for our clients advising on best practices for running a blog, building successful blogs that not only drive traffic to their website but also increase their online visibility by creating original and fresh content, and seeing them reap of the benefits, we've decided to drink our own champagne and launch a blog.
Whether you know this as "eating your own dog food" or "drinking your own champagne", the truth is that, we need to start practising what we preach. Even more so, when we can clearly see positive results from our on-going work.
If you are new here, welcome! We're a Hertfordshire-based digital marketing agency that is driven by creating stunning, user-friendly and responsive websites that generate sales and leads for our clients. If you are looking for a professional and experienced digital marketing agency near me, we're the right team. Get in touch today by calling 01279 655187 or emailing us at info@adlab.co.uk.
We plan to cover a wide range of topics in our blog which you might be interested in, at least, we sure know we are! We want to share our industry knowledge with in-depth explanations and benefits of certain marketing techniques, updates about the latest marketing channels, trends and strategies, as well as new Magento and WooCommerce features.
Plus, we plan to share wins for both our clients and for us, such as award-winning websites and staff events. Basically, we want to share all kinds of cool stuff that gets us excited here at Ad Lab.
What type of content would you like to see on our blog?
Partner with a reliable &
experienced agency
Enter your details & we'll be in touch to discuss your project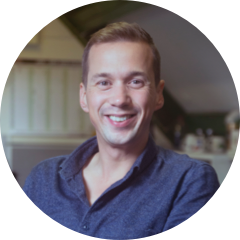 david@adlab.co.uk
01279 655187