Google Shopping Mobile Search Stats This Christmas
Posted 1 month ago
The customer journey has always been a fickle process, especially when it comes to monitoring it. Used to, mobile was considered the primary start and first stop for the conversion journey. And more times than not, this journey ended on a desktop. In fact, in 2014, mobile accounted for only 13% of digital sales. This year, however, the numbers are looking much different, and this is largely due to the rapid shift that's taken place in consumers' digital and e-commerce habits.
Top of the Funnel: It's No Longer Just Mobile
Back in October, an Instart Logic Survey that included 2,000 consumers from the United States between the ages of 21 and 45 was conducted. And it found that 62% of those consumers used a mobile device to perform all actions throughout their shopper journey. This means they used a mobile device like a smartphone to discover and research a product of their liking followed then by using the device to make an actual purchase.
Data from Adobe reveals that from December 1-9, nearly 40% of all consumer online spending was conducted via a mobile device, which is a significant increase (47% higher) from last year. Adobe says that so far when comparing last year to this year, online shopping has increased by a mind-boggling 48.8% year-over-year. This percentage was even higher among more than a million Shopify sites, with year-to-year numbers increasing by 69% between this year's Thanksgiving holiday and Cyber Monday. In the UK, Digidip, an affiliate marketing platform, says there hasn't been such a significant increase in the amount of mobile shopping, but there's still been an increase from 57.47% to 60.1%.
Why Is the Mobile Platform Growing?the
There are more than a few contributing factors resulting in this growth of mobile commerce. As to be expected, the COVID-19 global pandemic has been the primary contributing factor. As many businesses have had to learn how to offer their services online, this has streamlined and increased the adoption rate of mobile commerce. As many retailers jumped on board to offer their services and products curbside and/or through delivery, this left many companies in the dark. That's why it's so important for companies to go ahead and make the transition toward a mobile shopping platform. As of now, mobile accounts for the largest part of paid social conversions. This is far different than Facebook desktop impressions, which tend to hover around only five percent.
Final Thoughts
As more companies turn toward implementing tools that facilitate mobile shopping, it's pertinent to understand the limits of these tools as well as their full capabilities. This is why UK businesses, particularly large brands and enterprises, have partnered with Ad Lab in 2020 to help with their online stores and customer experience. When you partner with London based Magento agency, Ad Lab, you can rest assured your brand's mobile shopping experience is specially tailored to your brand's needs as well as those of your customers. If you're looking for a preferred Google Shopping Partner, such as Ad Lab, then feel free to contact our sales team today to discuss how we can help grow sales for your business in 2021.
Partner with a reliable &
experienced agency
Enter your details & we'll be in touch to discuss your project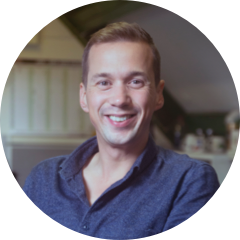 david@adlab.co.uk
01279 655187