5 reasons why you should be using Google Shopping Ads
Posted 4 months ago
Whether you want to utilise Google Shopping Ads for your business or are just interested in learning more about the digital advertising landscape, this blog post is for you. I'm going to delve into Ad Lab's top 5 reasons you should be using Google Shopping Ads for your eCommerce business!
In today's digital climate, consumers are purchasing more often but are less loyal to specific retailers. Online shoppers are more curious, demanding and impatient, so there is a need for your business to identify what they want. To keep your customers happy, you want to ensure their experience is as seamless as possible – this can be optimised with a Google Shopping Campaign.
To get started, you will need to upload all your product data to Google Merchant Centre before you can create a Shopping Campaign in your linked Google Ads account. You'll need to upload your product name, SKU, image, description, price, stock availability and embellish the product data as accurately as possible.
Once your Google Shopping Campaign is created, Google will automatically start to pull the product data you have uploaded to Google Merchant Centre. You will need to ensure you use rich imagery and descriptive titles so that you clearly define your product and brand against your competitors. Then once you have decided on your advertising goals and budget, Google will then start to serve your ads where potential consumers can see your products.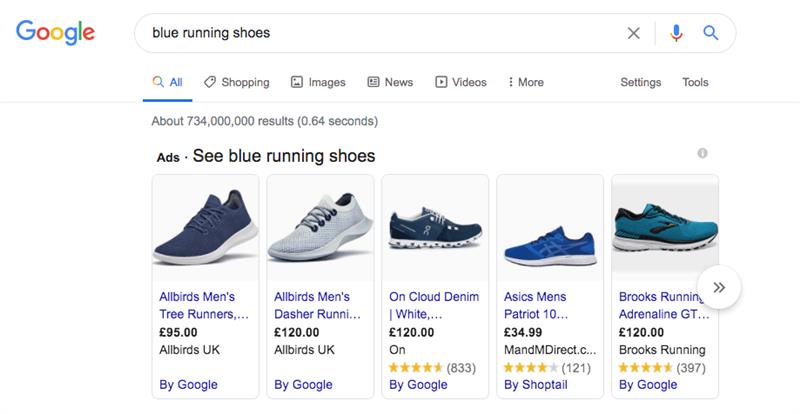 But how will this benefit your business?
1. Better Engagement
Google Shopping Ads are highly visual and should include rich imagery, price, and stock status. This ad format will provide online shoppers with a good sense of each product on offer, allowing them to compare products against their purchase needs. The ability to provide so much product information on one ad means your audience is much more engaged before they even click on the ad.
2. Better Qualified Leads
As consumers are already engaged with your product before they click on the ad, by the time they have directly clicked they are further down the purchasing funnel and are more likely to complete a purchase. These customers who have arrived at your product page from a Google Shopping Ad have already considered other products served by Google and chosen to click on the Ad for your product. This increases the quality of traffic coming to your eCommerce site as these customers are more likely to and purchase the item.
3. Easy Retail-Centric Campaign Management
Google Shopping uses your product attributes from Google Merchant Centre to decide whether your ad is relevant for a particular search term. This retail-centric system aids your ads by serving them to customers ready to find a product. Additionally, you can also create separate product groups directly in Google Ads so that you can specifically target and adjust bids for certain product groups.
4. Broader Presence
With Google Shopping, more than one of your products might be relevant for a specific search. This means that more than one of your Shopping Ads can appear at the same time which increases your reach and boosts your chances of a consumer clicking on your ad. Further to this, you could also run a Text Ad for your products that would appear below the Google Shopping products and at the top of the search results. By appearing in those top spots in Google, you will increase your reach to potential customers by double, potentially even threefold.
5. Powerful Reporting and Competitive Data
While your Shopping campaign is running you can monitor the performance of your products at many levels of granularity. You can see how many clicks or impressions a specific item received. You can use benchmarking data to get insights into the performance of your competitors. Ultimately you can identify growth opportunities for your products and then further optimise your campaign. The possibilities are endless.
As demonstrated above, Google Shopping Ads allow you to drive online sales and get the most out of your online store. Once you have taken your products to market on Google Shopping, you can begin to analyse the data and identify growth opportunities which can provide an extremely high return on investment – it's a no-brainer from us!
Not only can Google Shopping give you these 5 primary benefits, but there are many more features you can use to optimise your retail business. If this is something of interest, you can start with Google's Learn the Basics of Shopping Ads beginner course before undertaking the Google Shopping Ads Certification to learn even more about using Google Shopping for your business.
Here at Ad Lab, we are a London Magento Agency within Hertfordshire who specialise in the set-up, monitoring and optimisation of Google Ads Campaigns for eCommerce businesses.
Get in touch today by calling 01279 655187 or emailing info@adlab.co.uk.
Partner with a reliable &
experienced agency
Enter your details & we'll be in touch to discuss your project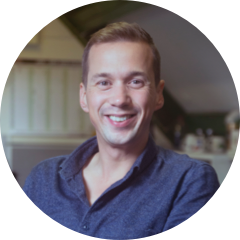 david@adlab.co.uk
01279 655187