How to harness video advertising with Google Ads Video
Posted 2 months ago
According to a recent study by Google, 55% of TV advertising goes unseen and unnoticed by viewers at home. This is largely down to the multitasking and decline in attention spans of viewers. In another Google study, it was found that 90% of millennials and generation Z say they have binge-watched videos with 40% binging content weekly, primarily through YouTube.
YouTube, home to a plethora of rich and diverse video content, has over two billion users logged-in a month with the total watch time reaching 180 million hours each day. With more and more users choosing to spend their time on YouTube, this is the most attentive and engaged audience on the web, which makes it a highly desirable destination for video ads. But ensuring your ad is heard above the noise is essential to fulfilling your marketing objective.
Starting to think about how best to tell the story of your brand in a video ad can be daunting. But Google's ABCD framework simplifies the steps you will need to take in order to conceptualise and set up your video ads for success in relation to your specific marketing objective. This could be driving awareness, consideration or action – the ABCD framework utilises ad recall, consideration and purchase intent as metrics to determine the success of your ad in meeting your marketing objective.

ATTRACT
According to world data from more than 5,000 TrueView in-stream ads from across the globe, there are four elements that are particularly important to utilise in the opening moments of your ad for attracting and hooking your audience.
Capture attention with visuals – surprising, unpredictable, or pleasing visuals help your ad capture the attention of your audience by making it stand out above the clutter.
Focus on tight framing – include people or products at the beginning of your ad with a close-up shot to immediately bring the viewer into the scene of your ad.
Keep a fast pace – with declining attention spans, a fast-paced advert can make all the difference in attracting your viewer's attention. It is recommended that you have more than two frames in the first five seconds to hook your audience.
Open with people on the screen – if you want to include people in your ad, put them the opening few seconds and have them speaking directly to the audience, breaking the fourth wall. Research suggests that this has a positive effect on increasing awareness and consideration.
BRAND
Within your video ad, you should integrate your products, logo or audio cues to ensure you land your brand's message. This can be done in a variety of methods.
Introduce your brand in the first five seconds – you can do this using visual or audio cues which have shown to increase ad recall. However, best practice is to integrate both to drive consideration and purchase intent.
Brand discussed by on-screen talent – your brand message is more impactful when the audio comes from people on screen rather than a voice-over. This has been shown to boost awareness and consideration of your brand.
Use your logo to reinforce your branding – by integrating your logo into the storyline of your ad or displaying it on your product you can increase ad recall, in turn driving brand awareness. You could also superimpose your logo as a text overlay or a watermark, which increases consideration.
Differentiate your brand – incorporate your brand's unique colours to subtly remind your audience who is talking to them. You could also get creative with brand personifications or mascot characters to drive consideration and ad recall.
CONNECT
Once your ad has captured the attention of your audience, you need to ensure you maintain it by connecting with the viewer. One way to do this is to incite emotion or feeling in the viewer through different storytelling styles.
Storytelling styles – different styles can appeal to the viewer's emotion to build a connection through action, humour or intrigue. For instance, you could tell your story with action to stir excitement to a specific product; or you could use intrigue and suspense to draw in the viewer's attention; or you could tell a relatable story that delivers a functional message through appealing means. Alternatively, you could communicate a simple and focused message without an emotional element to highlight the functionality of your product.
Point of view – you will need to choose your characters and a point of view. Using celebrities or influencers has been shown to have a positive effect across the funnel while using a relatable character has boosted purchase intent of viewers. Using a celebrity in the opening moments of your ad can help to capture the attention of your audience. You can always experiment with a point of view besides breaking the fourth wall. For instance, using the first-person perspective can help to create a connection with your viewer.
DIRECT
You will want to direct your audience to take action or drive home the main message of your ad to maximise the chances of your viewer converting. It is recommended that you combine visual and audio cues to do this.
Give them direction – include a strong call-to-action that specifically tells your audience what they should do, for example 'visit website' or 'sign-up now'.
Reinforce the direction – make your call-to-action both visible and audible. Visually direct your audience by using superimposed text or a simple animation while also including an audio cue from your character or voiceover will reinforce the action you want them to take.
Create urgency – incorporate an offer or deal that focuses on the word 'limited' as this has been proven to spur a viewer into action.
Make the offer stand out – make this offer or deal visible and audible to your audience, just like your call-to-action, to ensure the message lands and encourages the viewer to act on it.

While this framework definitely helps in the creation and editing process of your ad, every ad is different according to your objective and action you want your audience to take. You do not have to incorporate every point within the ABCD framework, but you can select a few to work from and perhaps even get more creative with how you tell your brand's story. Digital ads that are highly creative and original perform exceptionally well, increasing ROI by six times according to research into 500 TrueView campaigns using Google Ads Video.
Here at Ad Lab, we are a London Magento Agency and an official Google Partner with specialised knowledge in Google Ads. While we do not create your video ads, we can certainly advise on the optimisation and measurement of your ad within Google Ads. We could even take your video ads further by helping your business in the set-up, management and optimisation of a Shopping, Search or Display campaign all through Google Ads.
Get in touch today by calling 01279 655187 or emailing info@adlab.co.uk.
Partner with a reliable &
experienced agency
Enter your details & we'll be in touch to discuss your project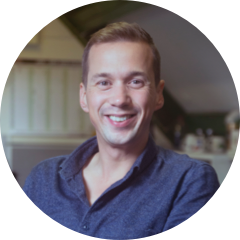 david@adlab.co.uk
01279 655187