Our top tips for completing your Google Ads Display Certification
Posted 1 month ago
Are you an eCommerce business who would like to invest in paid advertising? Well, you have come to the right place. Here at Ad Lab, we are a Magento eCommerce design agency who has the knowledge to help you turn your eCommerce business into a success with Paid Marketing channels.
Display Ads is a campaign type you can build in Google Ads that help you deliver your advertising content to the relevant audience as they browse the web, allowing you to connect with existing and future customers.
These ads are a form of graphic advertising that can appear on internet websites, apps, or social media platforms. These types of ads are great for building brand awareness, influence consideration of future customers, plus they can also be used to drive customer action in a remarketing campaign.
Google Skillshop's Google Ads Display Certification is a great way to expand your knowledge in this area and leave you feeling confident in your ability to create and develop effective Display campaigns that achieve your marketing objective. I would recommend taking thorough notes throughout the course, separated by each module as this will not only reinforce your understanding of the topic but will prove itself useful for when you need to look back at your notes to find something quickly.
The entire course should take approximately three hours, but you can complete this in your own time as Skillshop will save your progress as you make your way through it. Once you have completed the course, you will be invited to take the Google Ads Display Assessment. This exam consists of 50 questions and you will have 75 minutes to complete it, but this is more than enough time.
If you receive a mark of 80% or higher, congratulations – you've passed! You now know all you need to set up a display campaign on Google Ads. Of course, the software and platform are constantly evolving with plenty of new features to continually learn about, but this is what makes it all the more exciting. Display ads only scratch the surface of paid advertising, to find out more about Google Ads, read our previous articles on 5 reasons why you should be using Google Shopping Ads, our Step-by-step guide to Google Search Ads, and How to harness video advertising with Google Ads Video.
With a successful display campaign, you'll be driving more traffic to your website, so you'll need to make sure your website is easy to navigate with an attractive design to avoid users bouncing. But don't worry – we can help with that too. At Ad Lab, we are website designers based in Bishops Stortford who specifically focus on building bespoke, attractive and high-functioning eCommerce websites.
Have a browse of our previous work, and if this is something you're interested in, get in touch by calling 01279 655187 or emailing info@adlab.co.uk.
Partner with a reliable &
experienced agency
Enter your details & we'll be in touch to discuss your project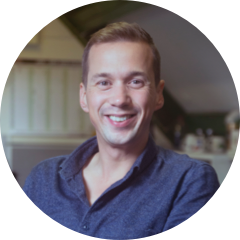 david@adlab.co.uk
01279 655187