Ad Lab launch a new Magento 2 store for Hamilton Billiards
Posted 4 weeks ago
Ad Lab has recently launched a new Magento 2 store for Hamilton Billiards as Magento stops supporting Magento 1.
With the announcement that Magento was going to stop supporting Magento 1 online stores this year, Ad Lab, website design agency based in Bishop's Stortford, crafted and launched a stunning, modern and user-friendly website for Hamilton Billiards, member of the Guild of Master Craftsmen and expert makers and restorers of snooker and pool tables.
"It was important to make the switch to Magento 2 as the security of the online store was on the line. With Magento not releasing updates to Magento 1, there wouldn't be further updates to the security patches, which would mean that the customers' data would be at risk. Providing a safe and secure eCommerce store that works beautifully is our top priority for our clients." David Newman, Ad Lab managing director mentioned.
With the interests of the client in mind, Ad Lab didn't stop at migrating the eCommerce store from Magento 1 to Magento 2. The agency created fully bespoke and brand-new website designs that focused on Hamilton Billiards' heritage and expertise in table manufacturing and restoration. Plus, the new website features a clean, modern and user-friendly design that will enhance the customers' experience.
Ad Lab has been helping businesses start their eCommerce ventures on the Magento platform since 2009. Besides creating bespoke and unique websites that match their customers' brands' identities, Ad Lab also focuses on increasing leads and eCommerce sales for their clients.
Migrating Magento 1 stores to Magento 2 is extremely important. If you need to switch to Magento 2, contact Ad Lab to discuss how to take your project further.
Partner with a reliable &
experienced agency
Enter your details & we'll be in touch to discuss your project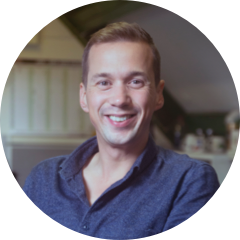 david@adlab.co.uk
01279 655187